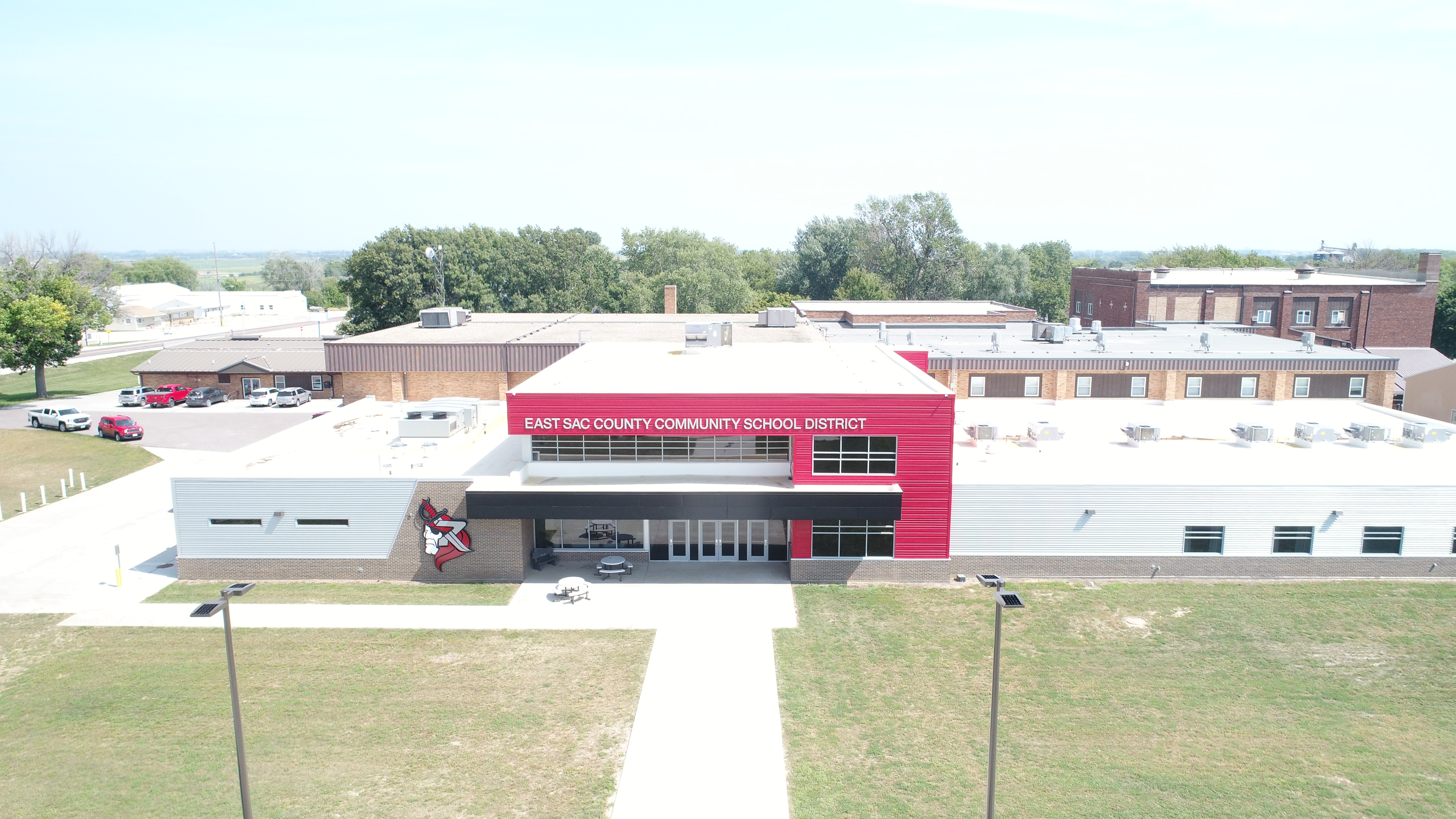 Welcome to our Jr/Sr High website. We want to use this site as a means to provide parents, students, and our school community with easy access to the important information on the programs, policies, and activities for East Sac County's 7-12 building.
East Sac County Jr/Sr High School, located in Lake View, Iowa, is a 7th grade through 12th committed to providing the best possible educational program to our students. We believe that there are numerous opportunities, both within our classes offered and through extracurricular activities, for our students to gain the skills that will allow them to be successful in their lives after graduation.
Our extra curricular activities include all the major sports that most high schools provide as well as successful band and vocal programs, and we also have our FFA, FCCLA, book club, quiz bowl, mock trial, drill team, student council, that all provide more choices for student involvement that goes beyond the class.
In the classroom we have a variety of electives that can cater to different career paths. Classes in the area of agriculture, automotive, business, industrial technology, and art provide different opportunities, along with our partnerships with Iowa Central Community College to provide college credit while still going to high school. Whatever your interest, you will find it at East Sac County Jr/Sr High School.
If you need general information or wish to directly contact staff, you may use the Staff Directory on the website or call (712) 665-5001.
Go Raiders!
Sincerely,
Tony Tedesco, Principal